SiriusXM
Listen to Interview with Britta Lee Shain
author of a book about Bob Dylan
Seeing The Real You At Last
'Tell Me Everything' with John Fugelsang
Britta Lee Shain 8/1/2016
Short biography
The female lovechild of
Bob Dylan and Leonard Cohen...

Songwriter and Author, Britta Lee Shain entertains fans with a cool combination of edgy lyrics and a one-of-a-kind vocal style. Her latest CD, What The Heart Wants produced by renowned musician and songsmith Edward Tree (Spencer Davis, Rita Coolidge) was released along with Shain's memoir, Seeing The Real You At Last (Life And Love On The Road With Bob Dylan) in May, 2016.
ORDER AUTOGRAPHED COPIES
HERE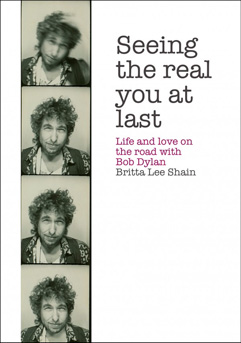 Social links
SiriusXM
Listen to Interview with Britta Lee Shain
author of a book about Bob Dylan
Seeing The Real You At Last
Tap Square to Listen.
"Tell Me Everything" with John Fugelsang
Britta Lee Shain. 8/1/2016